Young Living Essential Oils
After discovering the powerful effects of pure essential oils, Don Gary Young founded Young Living Essential Oils in 1994. The company was born when Gary Young developed his first organic herb farm in Spokane, Washington in 1990. Shortly after, he created more farmland in Utah and Idaho, where he started cultivating many herbs like lavender, peppermint, melissa and clary sage.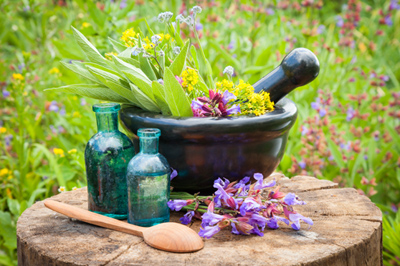 As he developed his own farms, Gary Young traveled the world to learn more about essential oils and the oil distillation process. During his travels, he studied with experts and found there were many discrepancies in the quality of essential oils. To ensure his farms produced the purest essential oils, Gary Young developed his exclusive Seed to Seal process. This five-step production process ensures Young Living Essential Oils produces the world's most authentic and effective essential oils. Through Seed to Seal, every step of the production process is deeply monitored. Seed to Seal controls the entire process, from the premium seeds that are planted and cultivated, to the botanicals that are harvested according to rigorous specifications, to using cutting-edge distilling technology that gently extracts the precious essential oils, to using stringent internal and external laboratory testing to ensure the highest possible quality, to finally sealing the oils in UV-protective glass bottles and shipping them to members around the world.
With the rising demand for pure essential oils, Young Living Essential Oils continued to grow. Headquartered in Lehi, Utah, the company now has offices and farms all over the world, including in Australia, Singapore, Japan, Canada and Europe. The company recently designed and built an innovative distillery in Lehi, Utah, which is the largest and most technically advanced distillery for the production of essential oils in North America.