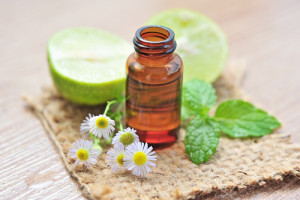 The D. Gary Young Foundation is a nonprofit charity committed to educating, awaking and inspiring individuals to love others, honor nature, and live a healthy lifestyle. Founded by Don Gary Young, the Founder and CEO of Young Living Essential Oils, the foundation provides educational, economic, and medical support to individuals and communities all over the world.
Gary Young and his foundation have truly made an impact on countless individuals across the world. No matter what project he is working on, Gary strives to make a positive difference in the lives of others and improve their physical, emotional, and mental wellbeing. Over the past several years, the foundation has helped hundreds of people worldwide realize greater wellness and create more fulfilling lives. Gary and the foundation have donated essential oils to several schools, orphanages and clinics, as well as driven child sponsorships and made substantial donations to a variety of causes.
The foundation is currently embarking on new projects to aid less fortunate communities abroad. It has built a water system for the Tarahumara Indians in the Copper Canyon of Chihuahua, Mexico; as well as an elementary school, preschool, and upcoming high school in the underserved area of Guayaquil, Ecuador. The Guayaquil school is a model school, where students can help cultivate their own organic garden, enjoy healthy lunches daily, and learn about math, reading, writing, computers, history, and healthy eating habits.
Through his foundation, Gary has also helped with earthquake and tsunami relief in Japan, contributed relief for Hurricane Katharina victims, and provided a year's supply of Omega Blue to The Heritage School in Provo, Utah, a residential treatment center for at-risk adolescents.